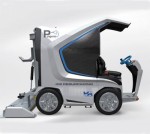 ICE RESURFACER FOR SMALL ICE SURFACES
WM Penguino is a small tough ice resurfacer specially designed for ice maintenance of smaller ice surfaces. This is presently the only small ice resurfacer machine that can mill the ice down. In order to be able to mill ice you quite high pressure on the ice - which WM Penguino is designed for.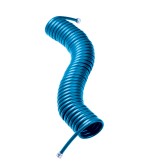 WATER HOSES FOR LOW TEMPERATURES
We have different types of water hoses - all of them are soft even in low temperatures. They are from 22 to 50 m long and with different tube dimensions. We also have 22 m long spiral hose - retracting itself which simplifies resurfacing a lot. Buy directly from our web shop.