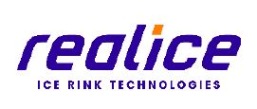 REALICE
Our new mobile ice rink partner provides us with the most innovative and best mobile ice rink system in the world. Extremely efficient cooling system saves power and very user friendly control systems contributes to lower cost and better control. We both sell and rent Realice ice rink products in Sweden.


NICERINK
Is our oldest and one of our most important partner. The comapny owned and runned by Jim Stoller and his family has developed a first class solution for backyard ice rink buildning with naturally frozen ice.

High quality and affordable products which has been developed during the past 30 years makes it easy to build your own backyard rink at an affordable cost.
With this rink building concept your rink will last longer than a normal made (water directly on the ground) ice rink. In Sweden a naturally froxzen ice rink will last iin the northern parts for 4-5 months, mid parts 3-4 months and in teh southern parts for 2-3 months.

Wasa Credit
Is our financing partner. Togehther with Wasa Credit can we offer different financing solutions for business clients in Sweden (not private persons). Wasa Credit is a daughter company to Länsförskringar Bank with over 30 years experience on the Swedish market.