In this page you find new and exciting products that enables unique winter adventures on skates. Don't hesitate to contact us if you want to know more and/or receive a quotation.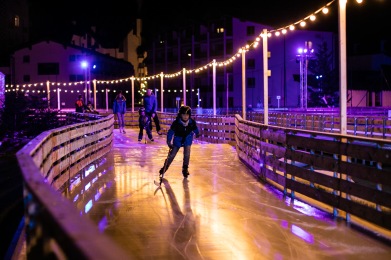 SKATEWAYS
This is a brand new ice solution in Scandinavia! These skateways gives the skater a great skating experience compared to the normal square ice rink. Skateways can be built on existing ground without special preparations, its therefore possible to design it to fit in any city environment.
Skateways can be built differently every year in order to increase the surprising effects. With nice light setting this product will be a success in all environments and citys!
WINTER ADVENTURE PARKS
By combining different elements such as square ice rinks, circular ice rinks, mini chrashed ice tracks and connect them to each other you can create winter adventure parks. You can build them large like in Moscow or Vienna but you can also build them small or even just choose one or two of the elements. Though everything can be installed as mobile solutions you can change the layout from year to year as well as you can add or remove elements in the winter adventure park, the ultimate skating experience!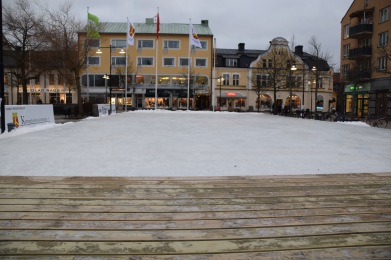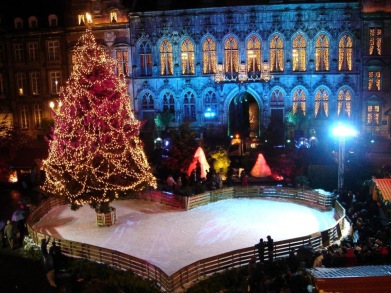 MOBILE CITY RINKS
Small tailormade city center rinks on squares and in parks is an increasing solution in order to attract visitor and increase the interest for visits into the city center. The demand for this kind of solutions is increasing from year to year. The city center ice rinks are affordable and normally very attractive. HockeyPractice can offer tailormade solutions for your needs and we can also offer all support needed for the manintenance of the ice rink as well as rental skatesand everything else needed.
CHRISTMAS MARKETS
In Europe it is popular to arrange ice rinks when winter markets are running - HockeyPractice can now offer short time rental solutions in order to enable ice rinks to be build during winter markets or other temporary activities. We can also offer ice maintenance, rental products (skates, helmets and so on). We can help interested customers with suggestions on how to design the desired ice solutions as well as installing and deinstalling them.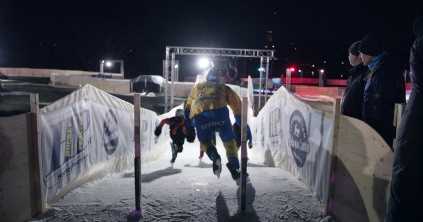 CRASHED ICE
This is a quite new sproting activity initially arranged by Red Bull, now spreading and there are now a couple permanent crashed ice tracks in Europe. Crashed ice can better be described as skate cross (instead of ski cross) and is a sport developing fast but new permanent courses has to be built in order to increase the development even more. In some winter parks mini crashed ice tracks has been built.
ICE SLIDE
In every succesful winter park it's smart to build some activities that can be done without skates. Ice slides is one popular activity that can be enjoyed by children and their parents.

Other non skating winter experiences that we can build are curling tracks or the alpine curling tracks. Contact us for more suggestions.